jmdkm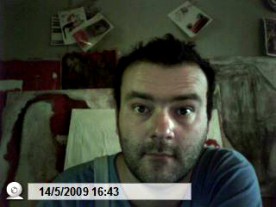 Since 1994 jmdkm has been active in the arts, particularly in painting, photography and sound.
He has been in a self-centered experimenting mode which has possibly gone into a naive approach.
This is related not only in lacking an academic context, but especially with the presence of 'a hysterical purpose' of creating and re-arranging. The emphasis always lies on collage, the material is being fragmented and re-arranged. jmdkm is trying to find a line of purely structural forms in a grotesque but systematic artistic perception. jmdkm is trying to create lyrical archetypes.
Appearing on the following releases
Artists