Julien Demoulin – Tough Love EP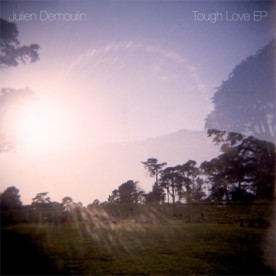 Description
You might know the french sound artist Julien Demoulin from his "Fanø"-release on Audio Gourmet, his recent collaboration "The Bay" with IA on Basses Fréquences, or from his work as Silencio (the new album, "When I'm Gone" was recently released on three:four records). His first release on Resting Bell is the wonderful "Tough Love EP". 5 tracks with a complete duration of 16 minutes.
Glittering and oscillating sounds drifting around. Guitar melodies are glaring through like rays of sunlight. The complete EP has got a very organic, evolving soundscape. Sound ideas develop like little plants and are woven together to small shining islands, where you can lay back and relax.
Please welcome the spring and the warm season with this beautiful EP.
This release is also available as a tape from Of Plants with a different tracklist.
Release Date
28.04.2012
Author
All tracks written and produced by Julien Demoulin
All tracks recorded 2008/2011 at home
Artwork
by Julien Demoulin
| | |
| --- | --- |
| Buy tape | ofplants.com |
| Tape-version (with different tracks) | |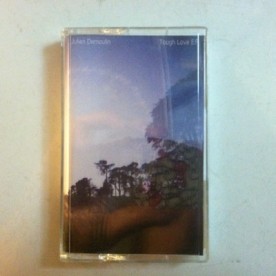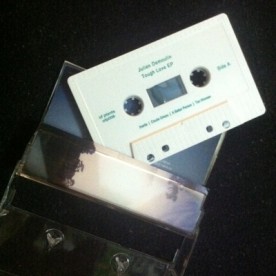 Download tracks
archive.org
sonicSQUIRREL

1. Inertia
2. A Better Person
3. Ten Women
4. The Illusion of Asymmetric Insight
5. Comfort Food

Download graphics and informations
archive.org
sonicSQUIRREL

Download release sheet (.pdf)
Download cover (.pdf)
Download front picture big (.jpg)
Download back picture big (.jpg)
Download front picture small (.jpg)
Download back picture small (.jpg)

Download all files
archive.org
sonicSQUIRREL

Download all files (.zip)
Stream release
Licence
This release is licensed under a Creative Commons Attribution-NonCommercial-NoDerivs 3.0 License.

Releases