Oskar Hallbert – Promenader & Utflykter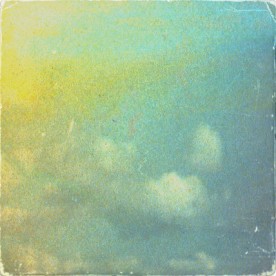 Description
Resting Bell celebrates the 100th release with a small release-series, consisting of 4 parts.
The third part is done by Oskar Hallbert. He is a Swedish composer who makes minimal music. Tranquil melodies, documentary field recordings and the warm hiss you get from old microphones, casette tapes and an out of date mp3-player.
Oskar's new release is called "Promenader & Utflykter". It is thought as a double CD, all in all with 24 tracks and a playtime of about 42 minutes. Oskar writes beautiful, little miniatures, mostly around two minutes long. All tracks have a pretty rough feeling production-wise. You can hear background noises from the places where he recorded his tracks and there is hisses from old recording equipment. But most importantly you hear wonderful melodies played with various instruments. Just like the cover art, his music always reminds me of an old attic with dust-covered boxes filled with memories, faded photographs and old creacky records.
Thank you Oskar for this wonderful record.
Release Date
16.10.2011
Author
All tracks written and produced by Oskar Hallbert
Artwork
Artwork by Oskar Hallbert
Buy CDr
CDr-version with printed inlay, packed in a rubber-stamped arigato-pak, limited to 30 copies
Price 3,50 € (plus Shipping: Germany 1,50 €, International 3,50 €)
If you are interested, just drop me a mail: info[at]restingbell[dot]net
Download tracks – CD1 Promenader
archive.org
sonicSQUIRREL

1. Den smala träbron över vattnet
2. Gräset växer ännu i juni
3. Jag var mest i vardagsrummet
4. Mossan är hal fast inget regn fallit
5. Han som aldrig sa någonting
6. Barrskog svept i moln
7. Norrut till mitt berg
8. Gick fem kilometer genom skogen
9. Dystra landsvägar i kvällskylan
10. LoFi-apparaten som spelar orgelmusik om hjärtan…
11. Tankar som inte elektrifierats av strömbrytaren

Download tracks – CD2 Utflykter
archive.org
sonicSQUIRREL

1. Stigarna ner till havet
2. Långa eftermiddagar
3. Ett vackert gammalt träd
4. Opåverkad av alla föreställningar
5. I skuggan av träden vilade jag
6. Du sitter här så väldigt stilla
7. Förbi blå televisionsrutor, ensam
8. Regnet var blandat med snö
9. Detta skall vara mitt hem
10. Om jag inte blir avbruten
11. De vinteröde fälten och tallskogen där bortom
12. Suddigt gräs i dimman
13. Bön för alla levande varelser

Download graphics and informations
archive.org
sonicSQUIRREL

Download release sheet (.pdf)
Download cover (.pdf)
Download front picture big (.jpg)
Download back picture CD1 big (.jpg)
Download back picture CD2 big (.jpg)
Download front picture small (.jpg)
Download back picture CD1 small (.jpg)
Download back picture CD2 small (.jpg)

Download all files
archive.org
sonicSQUIRREL

Download all files (.zip)
Stream release
Licence
This release is licensed under a Creative Commons Attribution-NonCommercial-NoDerivs 3.0 License.

Releases