Saito Koji – Luck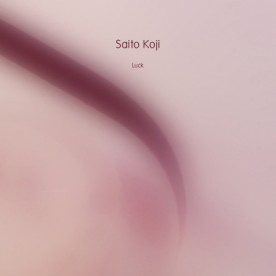 Description
I think Saito Koji needs only little introduction. Besides his three former Resting Bell-releases, he released his work on labels like Kokeshidisk, Somehow Recordings, SEM , taâlem, Magic Book Records, Kesh Recordings and Gears of Sand Recordings.
His new Resting Bell-release "Luck" consists of three tracks with a total duration of 48 minutes. The first track "Old Tape Magic" starts off with a beautiful 20-minute long drone. Beautiful, bright and shimmering. The short middle piece "Count" is a more rhythmic and pulsative interlude, followed by another 20-minute piece called "Luck" which has a much more melodic and lucid quality. Saito Koji continues to produce simply wonderful, meditative music with a warm and soft feeling in which you can get lost every time you listen.
As I can say for all of Saito's releases: My recommendation is to put up your headphones, close your eyes and relax.
Release Date
24.06.2011
Author
All tracks written and produced by Saito Koji
Artwork
Artwork by Christian Roth, www.goyippi.net
Image based on: Валик кассеты
Download tracks
archive.org
sonicSQUIRREL

1. Old Tape Magic
2. Count
3. Luck

Download graphics and informations
archive.org
sonicSQUIRREL

Download release sheet (.pdf)
Download cover (.pdf)
Download front picture big (.jpg)
Download back picture big (.jpg)
Download front picture small (.jpg)
Download back picture small (.jpg)

Download all files
archive.org
sonicSQUIRREL

Download all files (.zip)
Stream release
Licence
This release is licensed under a Creative Commons Attribution-NonCommercial-NoDerivs 3.0 License.

Releases