moji moji – N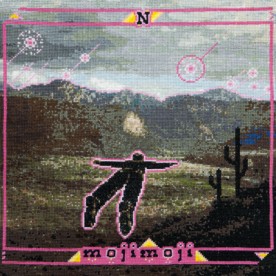 Description
Lucas Page (a.k.a. moji moji) is a musician/sound designer born in Buenos Aires, Argentina.
His first EP album is entitled "Detroit de le Maire" and was released by Hipidukimuzik net label. Detroit de le Maire comprises 4 tracks inspired by the Lemaire strait, (which runs between Tierra del Fuego and Isla de los Estados).
For his second album, "N", moji moji travels to the argentinean northwest and draws inspiration from the immensity of its breathtaking landscapes. The result are 5 beautiful pieces between postrock, shoegaze, pop and ambient. Sliding guitar tones, a fine and subtle composition with guitar, keyboards and percussion are ending up in a big, organic soundscape. Walls of sound are built up and falling apart within this work and you can always close your eyes and let the music carry you away.
Release Date
21.01.2011
Author
All Songs written, produced and mastered by Lucas Page
Thanks to: Clau, Pedro Quintans, Guillermo Piacenza, Mael Page, Vero, Fer, Capo, Rodri, Christian and Laura. Al norte Argentino y a su magnetismo.
Artwork
done by Mael Page, Lucas Page
Download tracks
archive.org
sonicSQUIRREL

1. De los Molles al rincón del Coya
2. El robot de San Francisco Solano señala el sendero…
3. Camino del Colorado
4. La hamaca de Iruya
5. El laberinto de la noche nos conduce a Cachi

Download graphics and informations
archive.org
sonicSQUIRREL

Download release sheet (.pdf)
Download cover (.pdf)
Download front picture big (.jpg)
Download back picture big (.jpg)
Download front picture small (.jpg)
Download back picture small (.jpg)

Download all files
archive.org
sonicSQUIRREL

Download all files (.zip)
Stream release
Licence
This release is licensed under a Creative Commons Attribution-NonCommercial-NoDerivs 3.0 License.

Releases