Petr Drkula – Mirrors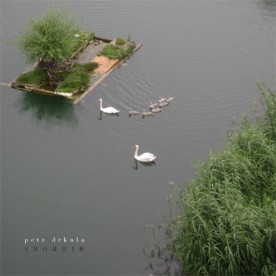 Description
Petr Drkula (Czech Republic) released several albums on netlabels like Test Tube, AudiTong, Digitalbiotope, Abdicate Cell, Mahorka, Protoplazma. He experiments with a clean-cut range of digital and audio sound sources in minimal way with sense of purity and clarity of construction. In this production he frequently use arpeggiating, delaying, layering, shifting and breaking of a structure in all parameters.
"Mirrors" is a single, 41 minutes long composition. The whole piece is built upon a shifting motive of sharp, harpischord-like tones, varying in arpeggio, speed and pitch. If you need a comparison, Steve Reich's work (like Drumming or Six Pianos) gives you a good impression and works with the repetitive moment in a similar way.
It's a very meditative work, which can make you calm and let you breathe deep.
Release Date
18.12.2008
Author
The track is written and produced by Petr Drkula
Artwork
done by Petr Drkula
Download track
archive.org
sonicSQUIRREL
Download graphics and informations
archive.org
sonicSQUIRREL

Download release sheet (.pdf)
Download cover (.pdf)
Download front picture big (.jpg)
Download back picture big (.jpg)
Download front picture small (.jpg)
Download back picture small (.jpg)

Download all files
archive.org
sonicSQUIRREL

Download all files (.zip)
Stream release
Licence
This release is licensed under a Creative Commons Attribution-NonCommercial-NoDerivs 3.0 License.

Releases