Ghosts and Strings – Canciones del Futuro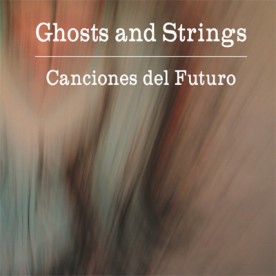 Description
Ghosts and Strings is the current project by composer/sound artist/multi-instrumentalist David Molina, also known as "Los Veneremos".
Molina studied and performed classical guitar for almost 12 years until he discovered the art of recording and scoring music for theatre, dance, film. 12 more years went by and the rest was history.
Unlike the output of his experimental, noise, ambient group Transient, "Canciones del Futuro" is an epic, harmonic, cinematic, guitar driven, 3 track EP. Molina combines field-recordings, beautiful guitar lines, percussion, organic samples, flutes, and voice to create wonderful touching songs that fall some where in between Folk, Shoegaze, Electronica and Ambient.
Release Date
27.07.2008
Author
All music written, performed, recorded, and mixed by David Molina
at Bernal Hill Studios (my bedroom) between winter 2006 and winter 2007.
Instruments used:
acoustic and electric guitars, Appalachian Mounatain Dulcimer, broken autoharp, cello, Drums, flutes, field recordings, found objects, children's toys, Numark Axis 9, Virus B synth, Line 6 DL4, Line 6 Pod XT., Pro Tools LE.
Artwork
done by Susie Valdez
Download tracks
archive.org
sonicSQUIRREL

1. heights
2. searching
3. judgement day

Download graphics and informations
archive.org
sonicSQUIRREL

Download release sheet (.pdf)
Download cover (.pdf)
Download front picture big (.jpg)
Download back picture big (.jpg)
Download front picture small (.jpg)
Download back picture small (.jpg)

Download all files
archive.org
sonicSQUIRREL

Download all files (.zip)
Stream release
Licence
This release is licensed under a Creative Commons Attribution-NonCommercial-NoDerivs 3.0 License.

Releases