Processing…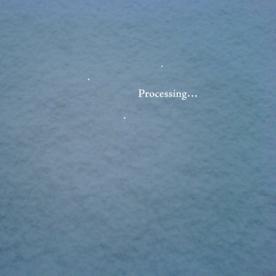 Description
Processing… is about approaching sound and soundobjects in original and unconvential ways. The one time this is achieved by the use of synthetic generated sounds, but just as easily by manipulating and processing existing sounds in interesting ways. These can range from fieldrecordings to instrument tones and speech. Experimentation, improvisation, minimalism and transformation are the keywords. The tracks for this release are based on a deeper understanding of how to create organic, natural sounding scapes purely using FM synthesis. FM is a relatively easy but nonetheless powerfull technique perfect suited for creating rich sounding timbres. Though, when used without care the result can sound very harsh and unnatural. The goal here was to try to create rich evolving textures, which retained a natural, organic feel to it.
Release Date
25.08.2007
Author
All tracks written and produced by Michael Dzjaparidze
Artwork
done by Kati Meden, www.goyippi.net
Image by Michael Dzjaparidze
Download tracks
archive.org
sonicSQUIRREL

1. Gone, But Not Forgotten
2. Forgotten, But Not Gone
3. In The End…

Download graphics and informations
archive.org
sonicSQUIRREL

Download release sheet (.pdf)
Download cover (.pdf)
Download front picture big (.jpg)
Download back picture big (.jpg)
Download front picture small (.jpg)
Download back picture small (.jpg)

Download all files
archive.org
sonicSQUIRREL

Download all files (.zip)
Stream release
Licence
This release is licensed under a Creative Commons Attribution-NonCommercial-NoDerivs 3.0 License.

Releases